Matt Deaver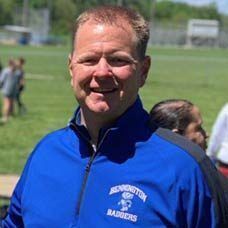 Name: Matt Deaver
Role on the Board: Member-at-Large since 2020
Current Employment:  Estate Planning Attorney – Legacy Design Strategies
Why do you serve? I serve on the board because I believe parenting and education are the two most important pillars to sustaining a great community.  I feel lucky to serve with people who have a similar vision, commitment and desire to assist our community's children and education professionals.
What do you love most about Bennington Public Schools?  I love the fact that our District continues to be a great sense of pride in our community, even as we continue to grow at a record pace.  Whether it is virtual graduations, sporting events or volunteering in the classroom, our community always shows up.  Our family moved to Bennington specifically for the schools and we continue to be impressed with everything offered to our children.
Where do you hope to see the Foundation in 5 years?:  I see the Foundation and its programs continuing to grow in impact and support of our District over the next five years.  One goal I have as a Board member is to assist in facilitating the growth of financial giving to the Foundation through estate planning. 
What is your favorite program that the BPS Foundation supports and why?  I have two programs that go hand-in-hand:  the Classroom Grants and the Teacher Development Program.  Our district is special because we have and continue to draw top educators who want to teach in our school district.  These programs give our teachers the opportunity to grow in their careers while receiving funding that is not ordinarily in the regular district budget.
Family Members? My wife Alli and I have three children who are all students in Bennington –  Kate (9th grade), Joe (7th grade) and John (2nd grade).  Alli works in Human Resources at PayPal.
Other organizations you are currently involved with?  I am a member of the Western Douglas County Rotary and have and continue to coach/assistant coach several of our kid's football, basketball, baseball and soccer teams.