Troy McKinney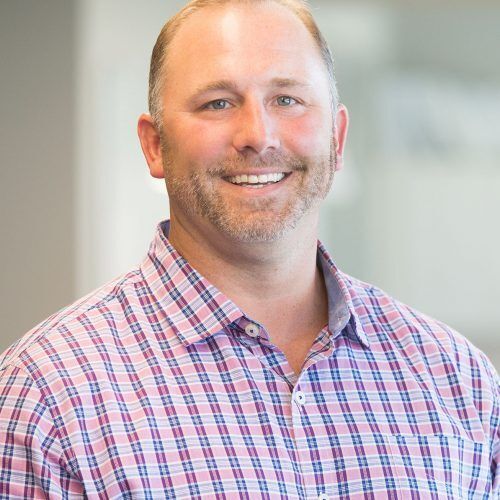 Role on the Board:  Member at Large, assist various committees: Development, Finance & Scholarship
Number of Years Served:  Joined the board in the fall of 2020
Why did you want to join the board?  I wanted to be more involved and give back to the community.  The board had a need for a CPA and I've had prior discussions with Regina Meradith about joining. We both felt that the time was finally right to join. Prior to joining the board, I had heard it was a cohesive group making positive contributions to the school district.  I look forward to getting to know and working with the board members.
What do you love most about Bennington Public Schools?  I love the faculty, administration and everyone associated with BPS.  The teachers have continually challenged and developed our two children.  Our children attended Bennington Elementary and it has that small town welcoming atmosphere that both Mr. Boyes and Mrs. O'Connor culturally developed.  The continued growth of the school district is a testament to the great work of all involved.
Where do you hope to see the Foundation in 5 years? I would like to see the Foundation continue to grow both from a financial and operational standpoint.  It would be nice to see the Foundation double its managed assets and provide new scholarship opportunities.  Also with this continued growth there is a need for additional controls and procedures to be formalized.
What is your favorite program that the BPS Foundation supports and why? The All Star Kids before and after school program.  This program is a need that benefits all involved.  It is convenient for parents and children, while also benefiting the Foundation for monetary funding to redistribute to various needs that the school budget does not have the financial resources to provide.
Family Members?  Wife – Mary Beth, is an occupational therapist that works with Bennington and DC West school districts.  Our son, Landon, is an 8th grader and daughter, Addie, is a 5th grader at Bennington Elementary.
Other organizations you are currently involved with?  I am involved with Bland Cares, which is a non-profit our CPA firm created to assist local charities that involves our employees contributing their personal time and money to various causes.  My favorite program we funded was a room at the Ronald McDonald house.  Bland Cares is also heavily involved with assisting Angels Among Us, who serves local families that have children with cancer.  I have served on other non-profit boards in the past and then became pre-occupied with work and raising our family so now that the kids are older I'm looking to serve more for the community.