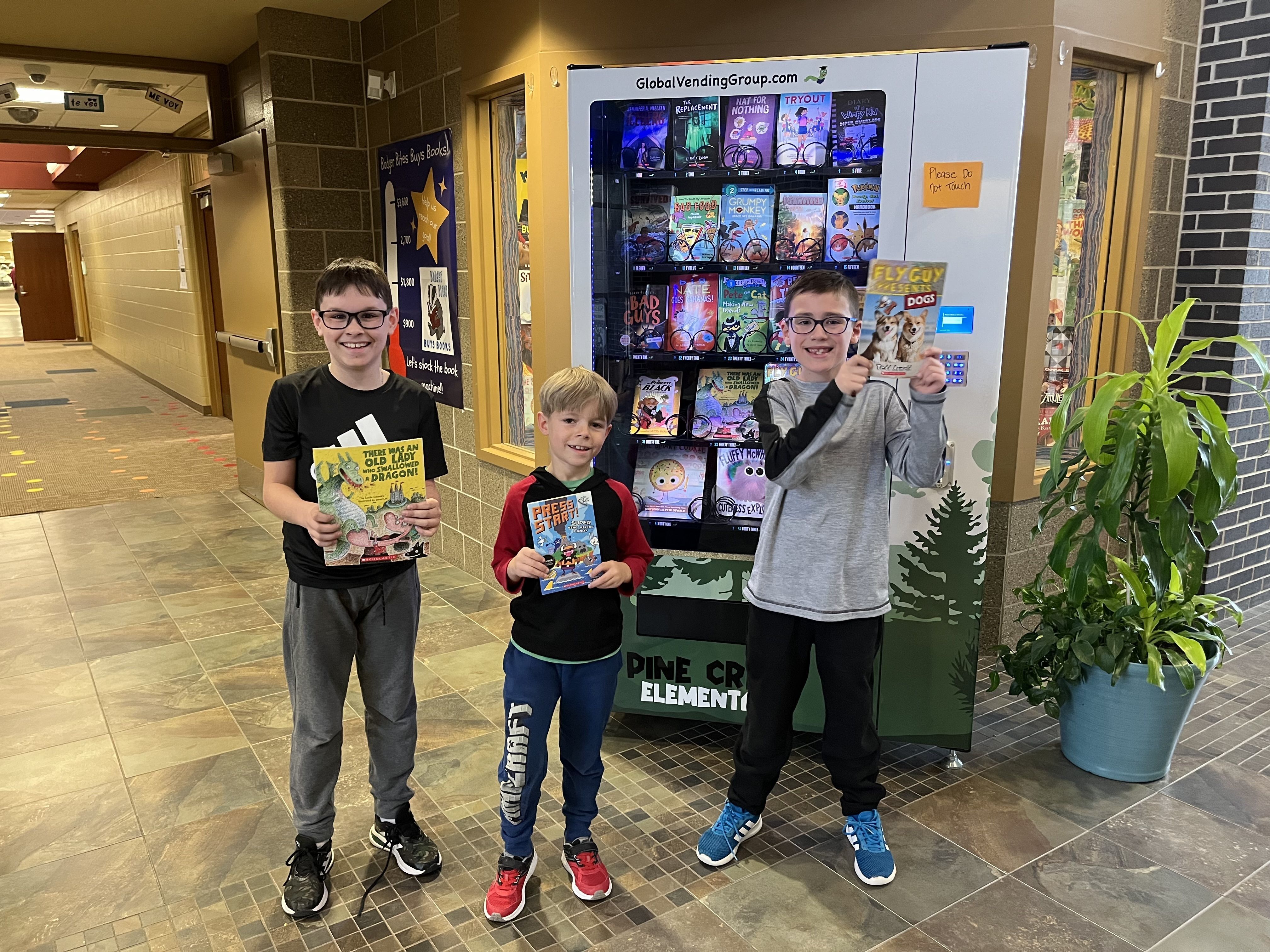 Inspired by other schools in Omaha, Pine Creek Elementary Media Specialist Denise Klaus sought out a new and innovative way to encourage students reading – through a Book Vending Machine.
"Research has shown that students who own their books also have better success when It comes to reading and comprehending," said Denise, "So, while we have always given trinkets or food for our supplemental reading program, rewarding students with books for reading makes a little more sense."
With support from the Foundation, Pine Creek just received the District's first Book Vending Machine in September.
For now, Kindergarten and 1st Grade students must read a certain number of books to get coins to "purchase" their own books from the machine. 2nd through 5th Grade students will be using their AR goals to earn the coins – a supplemental reading program provided by the District where students read books and take tests on those books to see their comprehension.
"The Pine Creek PTO has graciously agreed to help keep the machine stocked with the latest popular books that the students would have a greater desire to read," said Denise, "But acquiring this machine could not have been possible without the Foundation. It would have taken many, many years of fundraising to obtain it."
The Foundation's One-time Funding program enables teachers and administrators, like Denise, to bring in additional educational experiences that enhance Bennington students' learning in unique and innovative ways that go beyond the District's budget.