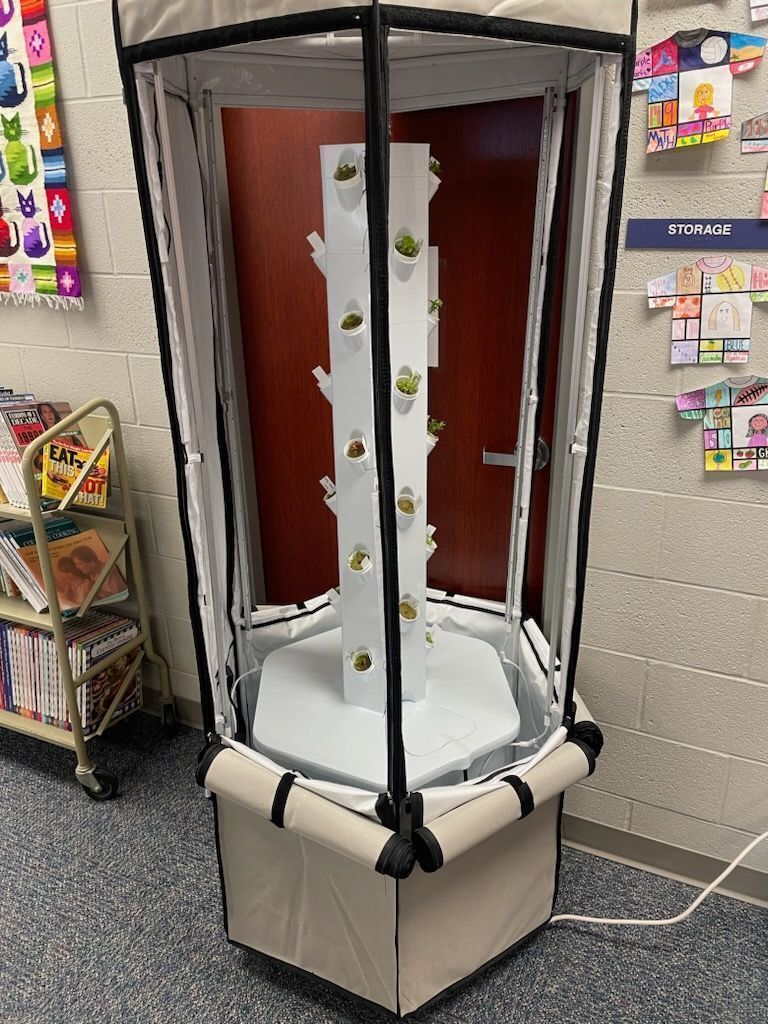 Seeing how high school students' learning flourished from BHS's outdoor garden, STS teacher Tom Schumacher and FCS teacher Mallory Mohr sought out a way to enable students to learn in a similar format year round.
Through the Foundation's Classroom Grant program Schumacher and Mohr were able to do just that – through indoor Grow Towers, which are now being incorporated into the STS and FCS curriculums.
"With the current state of our economy and inflation, students are learning how to grow their own food to save financially and help with global food insecurity issues," said Schumacher, "We will also compare the advantages and disadvantages of our indoor vs outdoor garden. Miss Mohr will then use the vegetables in her Foods Labs giving students hands-on experience from seed to table."
Looking to the future, Schumacher continues to seek out innovative ways to provide students with real-world experiences to better prepare them for their future.
"I have a real passion for Career and Technical Education and the outdoors," said Schumacher, "So opportunities like these Grow Towers and other projects the Foundation has funded for our program are a great way for me to connect what the students learn in classes and clubs to the outside world. Who knows, maybe someday Bennington Public Schools will have its own greenhouse to work with."
Support resources like this and more with a donation to the "Classroom Grants" program >>
Schumacher is always looking for presenters and additional resources to share with the Outdoor Club, School Garden and Agriculture program. If anyone in the community would like more information about opportunities regarding these clubs and programs they can email Schumacher at tchumacher@bennps.org.