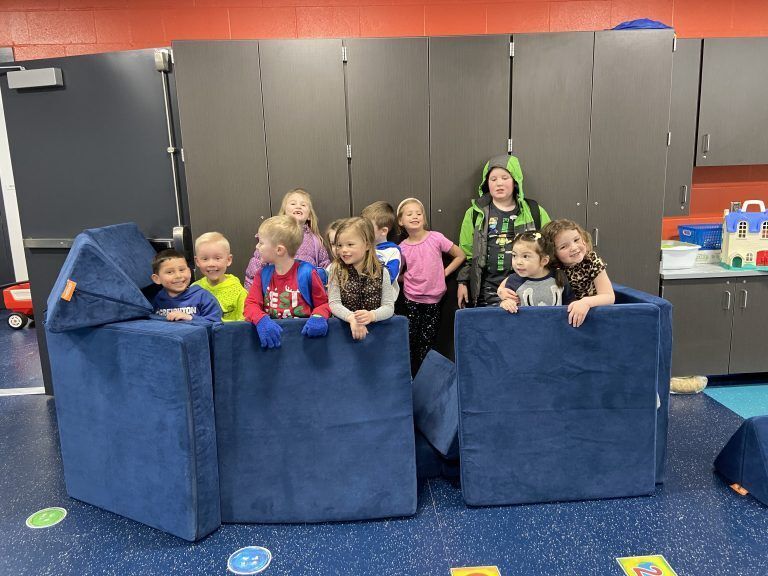 Anchor Pointe Preschool has a new tool that enables sensory-seeking students to regulate their emotions and bodies while developing gross and fine motor skills in a safe way – Nugget Couches.
Made possible through the Classroom Grant program, Anchor Pointe Preschool Teacher Taylor Niles was able to incorporate this unique classroom enhancement.
"I came up with the idea while working with students who needed extra sensory input and gross motor activities when overwhelmed in the sensory room," said Niles, "So far, the students love to experiment and play together with the Nugget Couches. They are able to be creative and collaborative when making forts, obstacle courses, pretend igloos, and castles!"
The couches currently impact 75 preschool learners as well as future classes for years to come.
"Being a first-year teacher, having support from the Foundation for projects like this to make school a safer environment for students to feel comfortable and more able to learn in is amazing," said Niles, "I feel supported and that my ideas for Bennington Public Schools and their students is valued."
Support future classroom enhancements like this and more with a donation to the Classroom Grants program >>