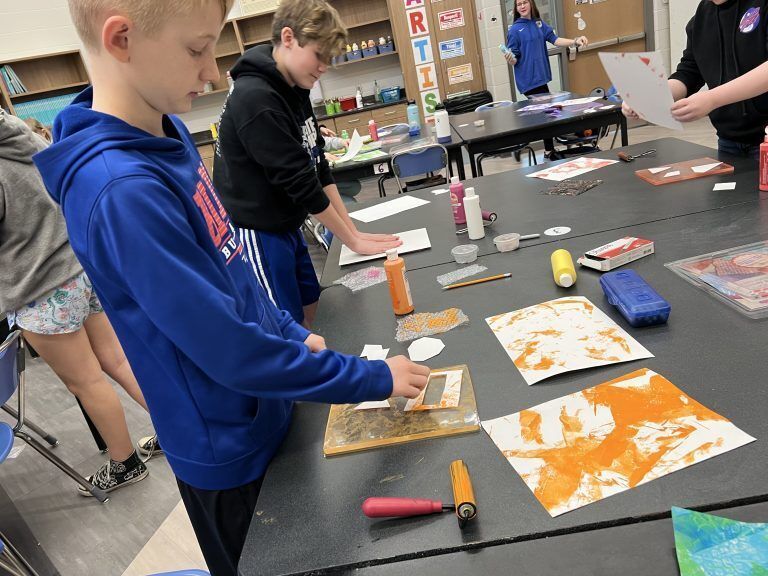 Bennington Middle School students now have art tools to introduce them to printmaking – a process that broadens students 21st Century Skills in collaboration, creativity and critical thinking.
The Classroom Grant program enabled Amy Blanchard, BMS Art Teacher with 13 years of printmaking experience, to acquire the essential tools to teach this process: Gelli Plates, Texture Plates, Printing Ink and Fibers.
"8th grade Mixed Media students practiced the monoprinting process using the materials from the grant to create pieces inspired by Sheila Hicks, who is known for innovative and experimental weavings and sculptural textile art," said Blanchard, "Similarly, 6th grade students used the materials to create various textures on paper before tearing up and transforming into animal faces."
The reusable materials currently impact 50 middle school art students as well as additional classes for years to come.
"A grant for special art supplies is so meaningful.The students and I can't thank the Foundation enough for the grant to fund these special projects," said Blanchard, "They had such fun creating and printing in a way they have never been able to before."
Support future classroom enhancements like this and more with a donation to the Classroom Grants program >>