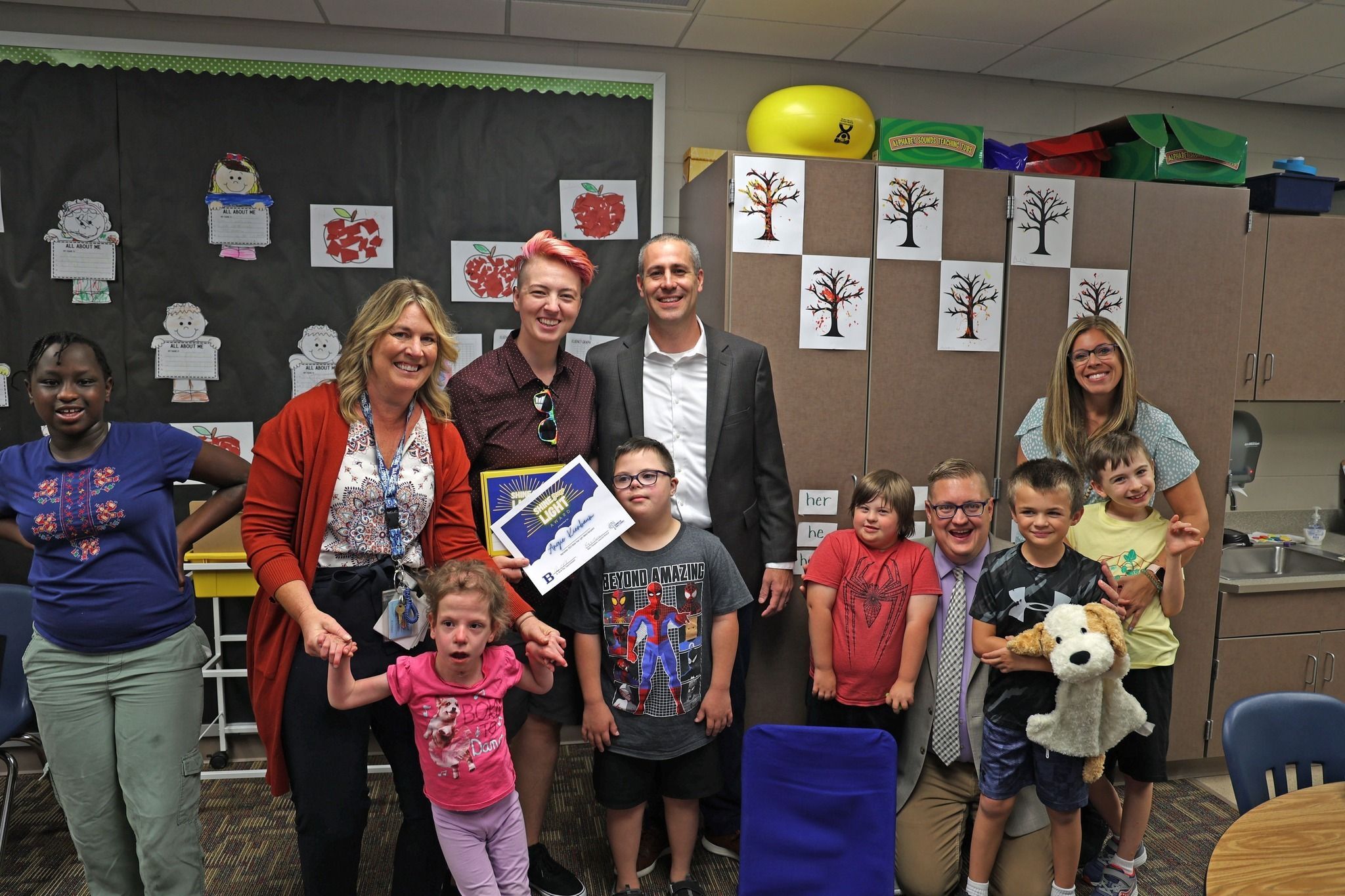 The Foundation is pleased to partner with the District in several new ways this year to help bring District employees together and recognize them for their hard work. One such way is through the new 'Shine Your Light' award.
This award recognizes staff for the amazing work they do, going above and beyond, or making a difference for a colleague or student. Nominations are collected from colleagues and two staff members are selected to receive the monthly award.
Dr. Aaron Plas, Superintendent, and Blake Thompson, Foundation Executive Director recently surprised the first recipients for this award for the month of September:
☀️ Angi Kienbaum, Special Education Paraprofessional at Heritage Elementary. Her nominations describe her as a hard worker, someone who makes a positive impact on students and staff, and who goes above and beyond the goals set for the school.
☀️ Josh Powell, High School Art Teacher: His nomination recognizes him for the work he has done with helping new teachers by checking on them and offering them support or advice.