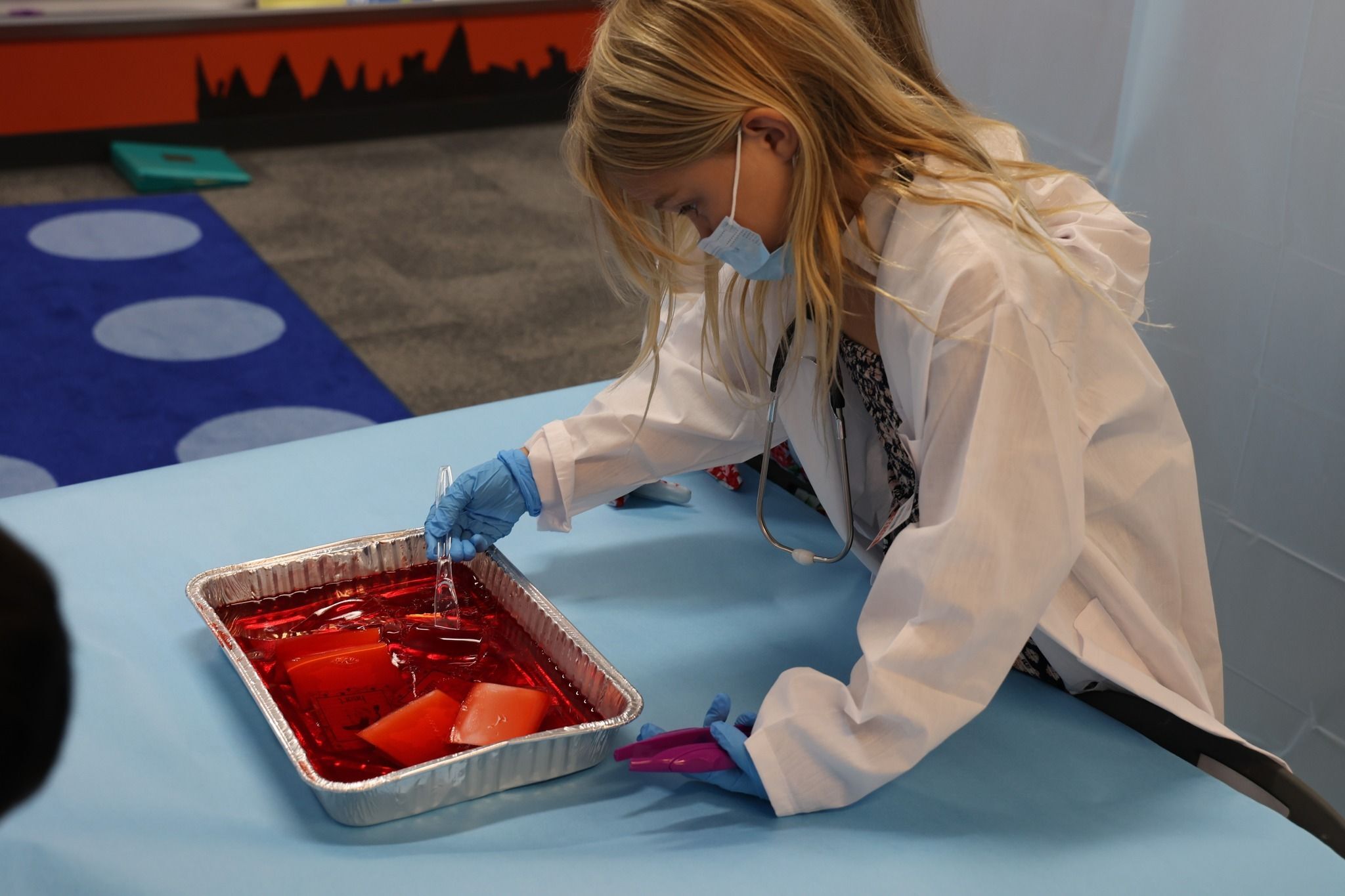 First Grade students at Anchor Pointe Elementary recently started an afternoon with a white coat ceremony where they received their lab coat and stethoscope to start their review of their latest lessons.

The Anchor Pointe 1st Grade Teachers collectively organized this innovative way to bring students learning to life while sparking student interest in the medical field – and they utilized the Foundation's Project/One-Time Funding program to make it happen.

"Our project was created to review our recent reading unit all about human body systems," said Kristin Straight, 1st Grade Teacher, "We completed our room transformation 2 days before our unit test and the students were able to show mastery of many facts through our activities, effectively bringing their lessons to life."

Classes rotated through different stations that included looking at x-rays, putting together puzzles of different body systems, writing down different parts of the body system and creating them with playdoh, playing the board game Operation, and participating in a play operating room where students found organs in a pan of Jello, named the organ and described what the organ does.
Foundation programming provided youth lab coats, disposable masks, gloves and table covers to help make this project a success. 77 first graders were impacted at Anchor Pointe this year, with plans for this project to continue in future years.

"The students could have reviewed all of these skills without the lab coats and stethoscopes but these things helped us to better engage the classes. We are so proud we were able to create a memory for our students that could lead to an interest in the medical field. We've received multiple emails from parents thanking us. This is a project we will continue for years to come thanks to the magic we were able to create through the funding provided by the Foundation!" – Anchor Pointe 1st Grade Teachers
Support projects like this and more with a donation to the Foundation's Project/One-time Funding Program>>