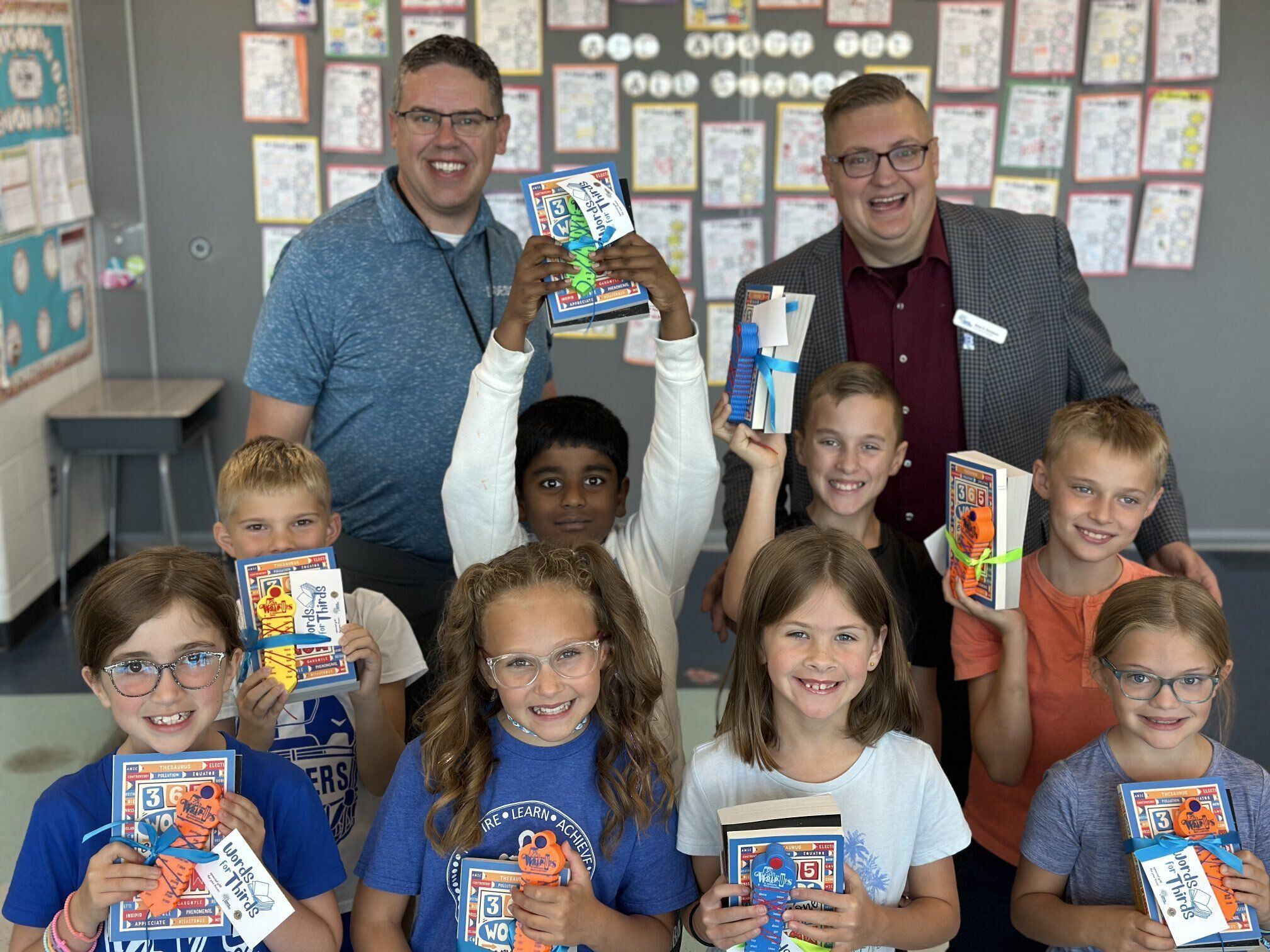 Each year the Foundation partners with Bennington Lions Club to provide each 3rd grader with a dictionary.
This year, the program was amplified to also provide an additional vocabulary book, manipulative vocabulary wrap tool, plus a weeks worth of fun optional lesson plans for teachers to utilize. Theme dress up days were also added including a popular Vocab Parade where students dressed up like a new word they learned.
382 third graders were impacted through this program.
Students and teachers had a fun time with the new additions and excitement around expanding vocabulary.
Special thanks to Lions Club volunteers and staff for wrapping and distributing 382 gift packages for the students plus and additional 20 for their teachers.