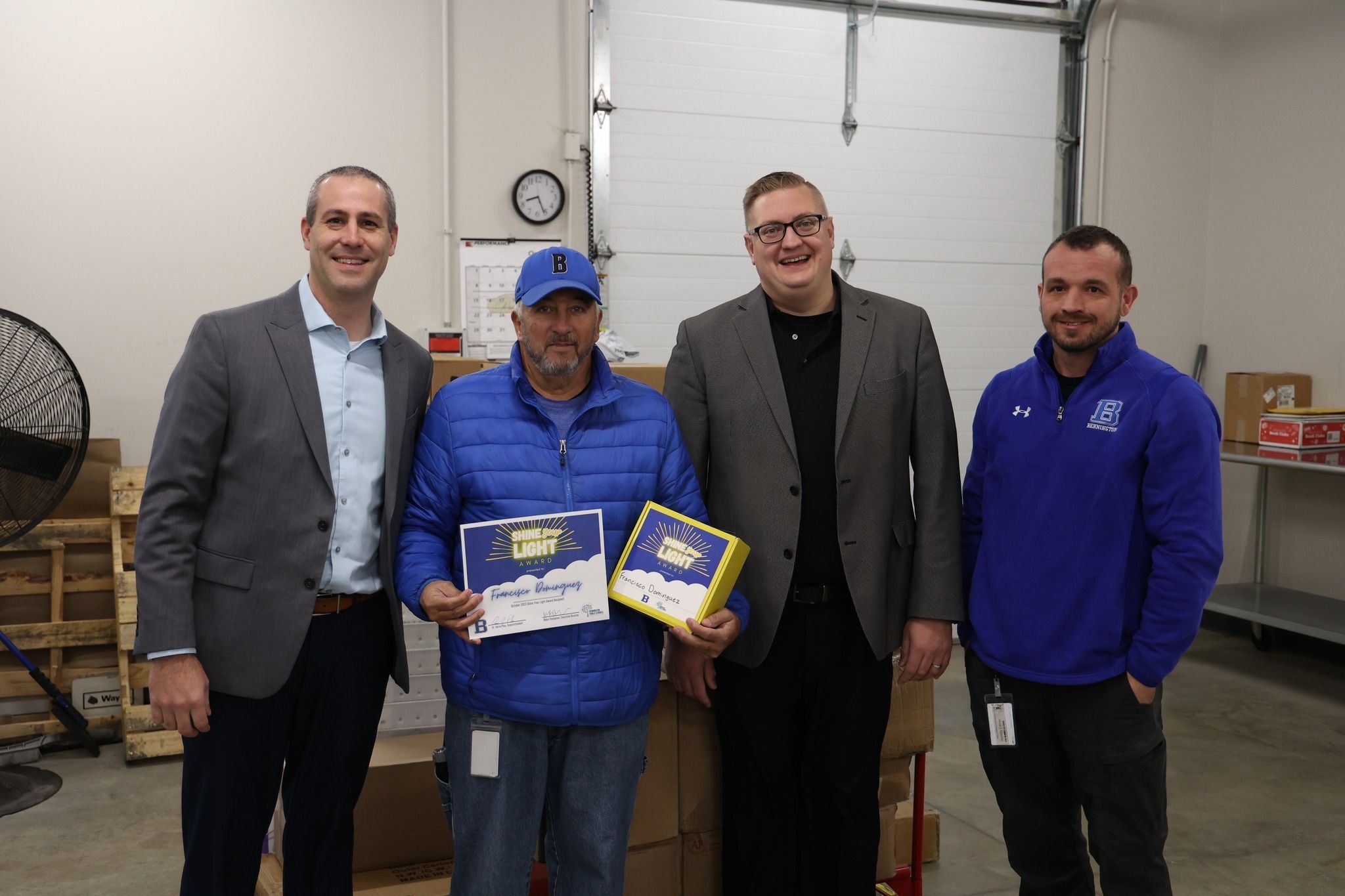 Congratulations to the following winners for the October Shine Your Light Award:
Mrs. Heather Chaney, Front Office Paraprofessional at Bennington Middle School. Her nomination recognizes her for the amazing work she does to help the front office run smoothly and how she interacts and connects with students.
Mr. Zackary Hoffman, first year 5th Grade Teacher at Stratford Elementary. His nomination describes him as a great team member. One that goes above and beyond to educate the students in his class. He is great at collaborating with the other teachers and departments within his school.
Francisco Dominguez, Bus Driver for Bennington Public Schools. His nominations describe him as an awesome bus driver that supports students not only on the bus but also cheers them on at their activities. He encourages students and boosts their confidence as he drives them to their athletic events. When he is not driving a bus, he helps out in buildings by covering lunch duty when schools are short handed.
Learn more about the Shine Your Light Award, which kicked off this school year in September. >>